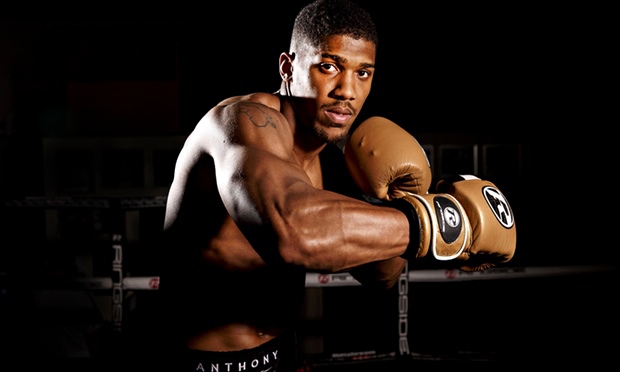 Newly crowned IBF World Heavyweight Champion Anthony Joshua (16-0, 16 KO's), already has a list of possible opponents.  Joshua won the IBF World Heavyweight title just a week and some days ago, when he defeated then champion Charles Martin in England.  Well, Joshua's promoter Eddie Hearn is wasting no time at all.  He has already scheduled Joshua's first title defense for June 25th, which will take place at the O2 arena, in London England.  Hearn went as far as mentioning some names that Joshua could possibly defend against, and while nothing is set in stone yet, the names are quite intriguing.  The two biggest names that Hearn threw out there were Bryant Jennings (19-2, 10 KO's) and Bermane Stiverne (25-2-1, 21 KO's).  Two other names that were thrown out there, were Dominic Breazeale (17-0, 15 KO's) and Eric Molina (25-3, 19 KO's), both of whom Joshua would completely destroy.  Breazeale is too young and raw, and Molina would probably just take a beating for 11 rounds and then get knocked out.
While Jennings is not really deserving of a title shot against Joshua, because of back to back losses to Wladimir Klitschko and Luis Ortiz, he would probably be a more intriguing opponent the Breazeale and Molina.  Jennings has fought better level of opposition then Breazeale for sure, and hasn't yet been classified as just an "opponent", like Molina has.  The problem with Jennings is this; he's just not big enough to run with these Heavyweights we have these days.  They are huge, and they are much more powerful.  Bryant Jennings comes in to his fights, not far above 200 pounds, and in this day and age (the age of the super heavyweights in the heavyweight division), he just does not have the size to compete with those guys.  Jennings could probably drop the weight below 200, because he is super athletic, and probably become the most dominant Cruiserweight in the world.
While we all know that the most mouth watering fight would be a unification between Anthony Joshua and Deontay Wilder, that probably won't happen for quite some time if ever.  Enter Bermane Stiverne.  He seems to be the most interesting option at the moment, and could pose a threat to Joshua's title reign.  Stiverne is the only man to take Deontay Wilder 12 rounds, as he just refused to go down, despite being pounded by Wilder's shotgun right hand.  Wilder hit Stivenre so hard, that he bent the metal rods inside his surgically repaired right hand.  Still, Stiverne did not go down!  Joshua has never been 12 rounds in his life, so if Stiverne were able to take him into deep waters, no one knows how Joshua would respond.  Personally i think he would still win, but you never no what can happen in a heavyweight fight.  One punch can change everything.  It remains to be seen what Joshua and Hearn will do, but any conversation with the name "Anthony Joshua" is an interesting one.
-David Jukic, INSIDE RINGSIDE